Day In The Life : Luke Metzar
Posted by 303 BOARDS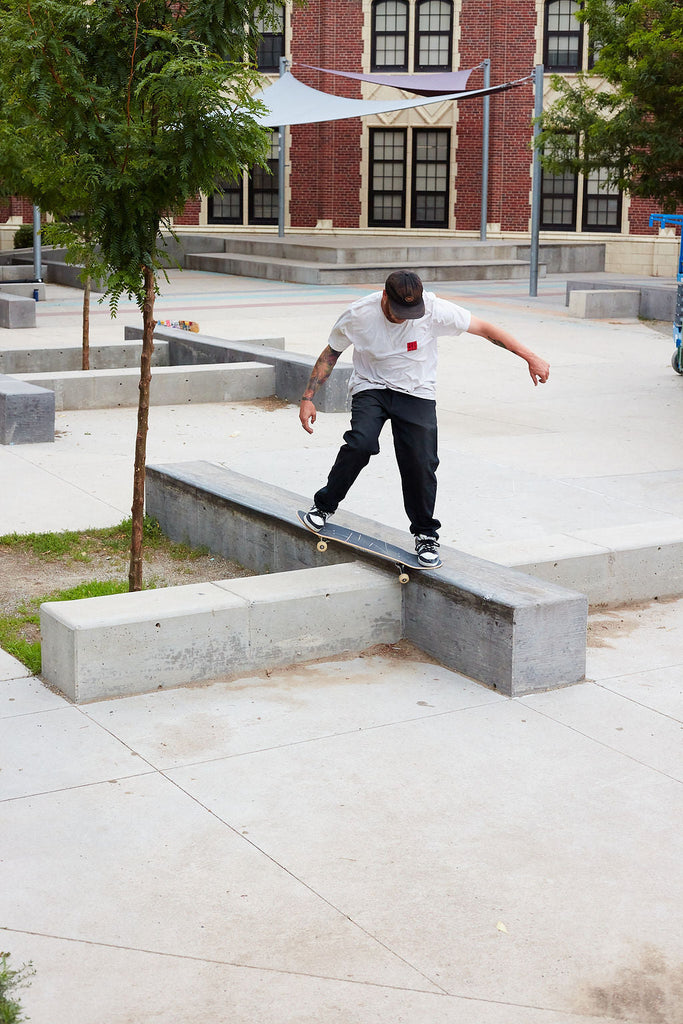 Warehouse manager, 303 Team wrangler/long distance driver, second angle filmer, featured trick monkey for multiple Nike SB Dunk edits… Luke diligently fills a variety of drastically different roles in our 303Family. Workdays start with grabbing coffee for the warehouse crew and move right into writing Skate Hardgoods orders with Owner Sam Schuman, receiving deliveries, unboxing and sizing every single shop deck and making sure all 3 stores and the Web are stocked with necessities like raw trucks from every brand in every size, every possible kind of griptape, full runs of black/white shoes from all the brands, etc. It is literally a never-ending cycle of products passing through his capable hands.
When he's not making sure the mountains of product we get into the warehouse is checked in, priced and sent to the appropriate locations, you might find Luke skating the grey ledge at DPark, out in the wild scouting/creating new spots & filming with the 303 team or at home with his 2 cats Jacko and Lilly exploring his adept artistic side.
Though you may not see him very often in one of our locations when you visit , know that anything you buy made it to you because of Luke's tenacious efforts to Make It Happen
. 
.